Facebook is a wonderful thing. It put me back in contact with one of my best friends from middle school, and gave me the opportunity to watch as she, first, rejoiced at the announcement of her pregnancy. Then I was able to follow her progress, and comment on her adorable little baby bump. Eventually facebook led to her scheduling a session with me so that I could help capture those, ever precious, first moments of the life of her sweet baby girl. I, of course, was elated and flattered to be chosen to take part in this fantastic milestone in the evolution of a family.
Baby Sophia was quite comfortable where she was, in mama's belly, and decided to show up fashionably late, but she is sooo worth the wait. When I first saw her, I was in awe of her tiny size. At just under 6 lbs (after losing a pound after birth) she was a perfect little peanut. Sophia was an angel all the way through, and was such a trooper, putting up with all of the set changes and repositioning.
Of course, I couldn't wait to see what we ended up with, and in turn, had such a hard time narrowing down the pics for this blog post, but here are just a few of this adorable little angel.
Jackie, I hope you like your preview. There are so many more to come. Can't wait to finish up so that you can see the rest. :)
A special thank you to my great friend, Lisa Kaul, for all of your help during our shoot. I appreciate you being there to lend a hand.
The feather headband, pink petti-skirt (in the hat box), and the pink flower clip (in the hat box pic) are all the beautiful products of
Cillerendas Princess Couture
. They have some absolutely adorable products for girls. Everything is very well made, and the petti-skirt was very fluffy and FULL. I am more than pleased with everything that I bought from there. I strongly recommend that you visit their website, or you can also check them out and keep up with what they have going on, on their
facebook fanpage
.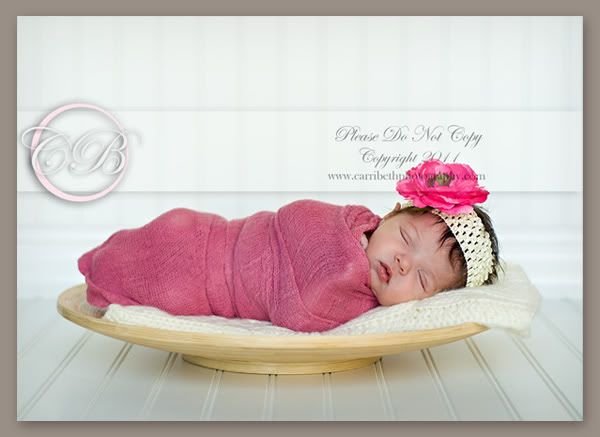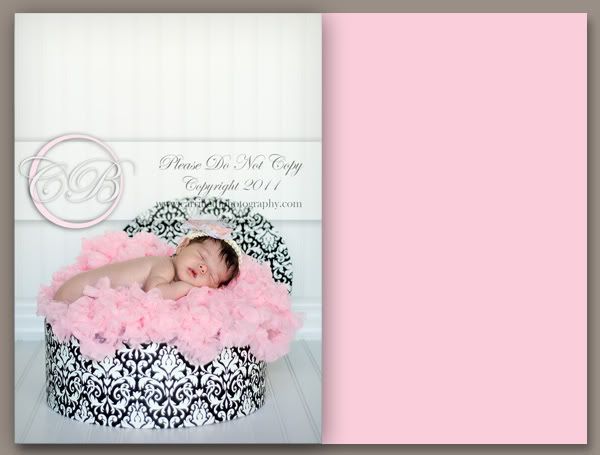 This shot is so sweet because it was not posed at all. After handing Sophia back to her mama, so that we could change our setup, she instantly stuck her thumb in her mouth and started sucking on it incessantly. Being a mom to a thumb sucker, I am partial to the sweet comfort that babies take in such a simple pleasure. I ♥ this pic. :)