As you might have already heard, I had the pleasure of doing a shoot with, the ever-so-sweet,
Sophia
in honor of her
first birthday
. Celebrating that first year of life is really bitter sweet for a parent. It is bitter because it means that the first year is over. Your baby is not a baby anymore, she's a toddler........a "Big Girl". Although, of course, it is sweet for the same reason. You can reflect on how much growing your little one has done in the past twelve months, and all of the many many milestones that they have achieved along the way. Then you imagine all of the things that your pride and joy will do and how they will change within the next year, and the years to come.
I am so fortunate to be able to share in that joy with my clients, especially the ones who allowed me to share in some of the earliest moments of their child's life. Sophia is one of those children. When I first met her, she was a tiny little peanut, with a full head of hair and tiny little toes. She was so perfectly sleepy, and a quintessential little model. Fast forward to our recent session, and the little girl that WALKED in was quite a change from before. I couldn't believe how big she had gotten. As I mentioned, she was walking independently, and exploring EVERYTHING. She had traded in her skinny little newborn legs for big girl legs with adorably squishy rolls, and a lot more muscle. She maintained the same glowing doe eyes, and added longer hair with the most gorgeous wispy curls. She has only gotten cuter in the past year, and I suspect that such will be the case throughout many years to come.
Sophia definitely kept us on our toes while we were shooting, but she made the session interesting, and in turn, we got many unplanned shots that are so special because they really represent her personality. I couldn't have done it all without the wonderful wrangling abilities of Mom and Dad, and the help of my great friend, and occasional assistant, Lisa Kaul, who REALLY did an excellent job of entertaining Sophia..........along with the rest of us.............with her impersonation of a jumping bean. lol
Jackie, I am so glad that I got to be a part of another very special part of your family's history, and I cannot wait to watch as Sophia grows and changes. :)
I just LOVE this picture. Not only can you see from the "Then" photo that she has always been a thumb-sucker, but you just know when you look at the "Now" image that she probably spends many moments throughout the day in that position. :)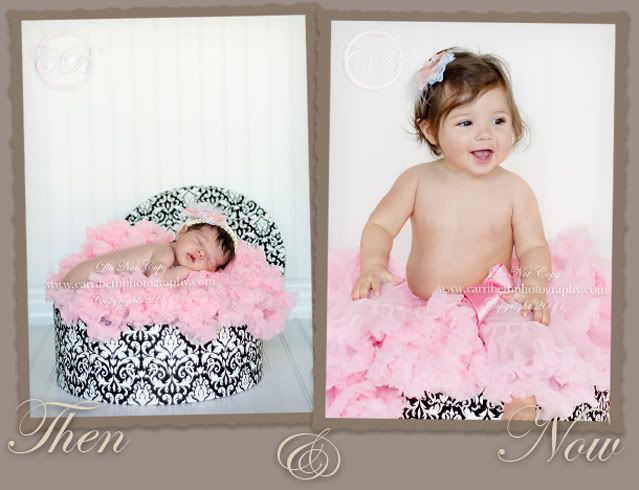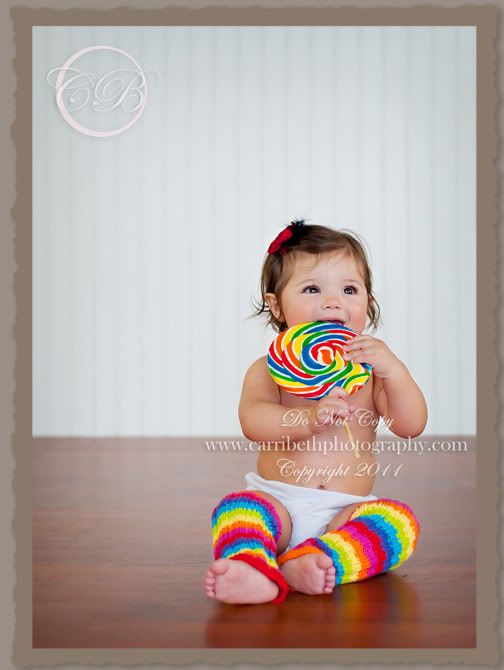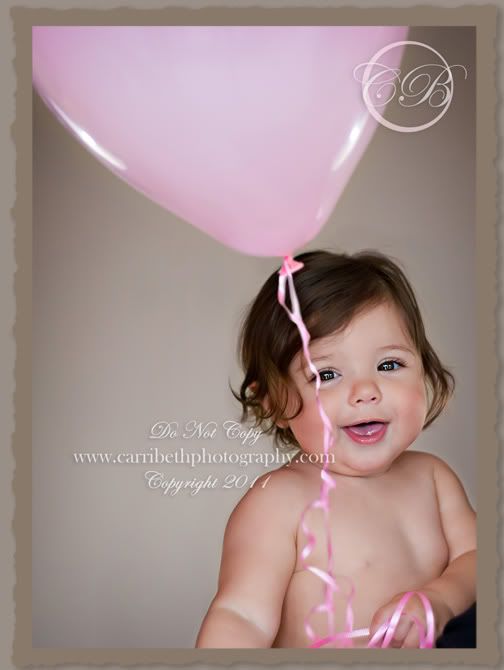 Just a bit of caution for photographers and parents.....if you do a cake smash shoot, (or invest in one for your child), double check that none of the embellishments on the cake contain a toothpick. Mom brought this cupcake as a last minute replacement for a cake that didn't quite work out, and I didn't realize until after we started shooting that there was a toothpick in the candle. Safety is always key when you are shooting any age, so try your best to make sure that you check and double check for any possible hazards. Luckily, no harm came from this oversight, but I would not want to push my luck in the future.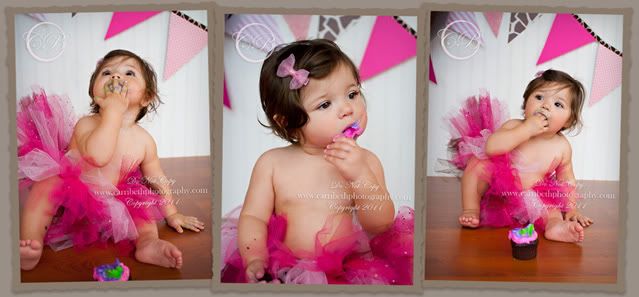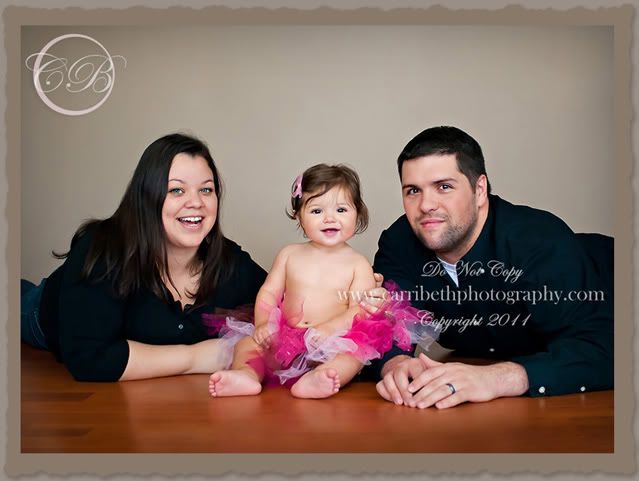 Contact Carri at:
email: carrimullins@carribethphotography.com
DIV